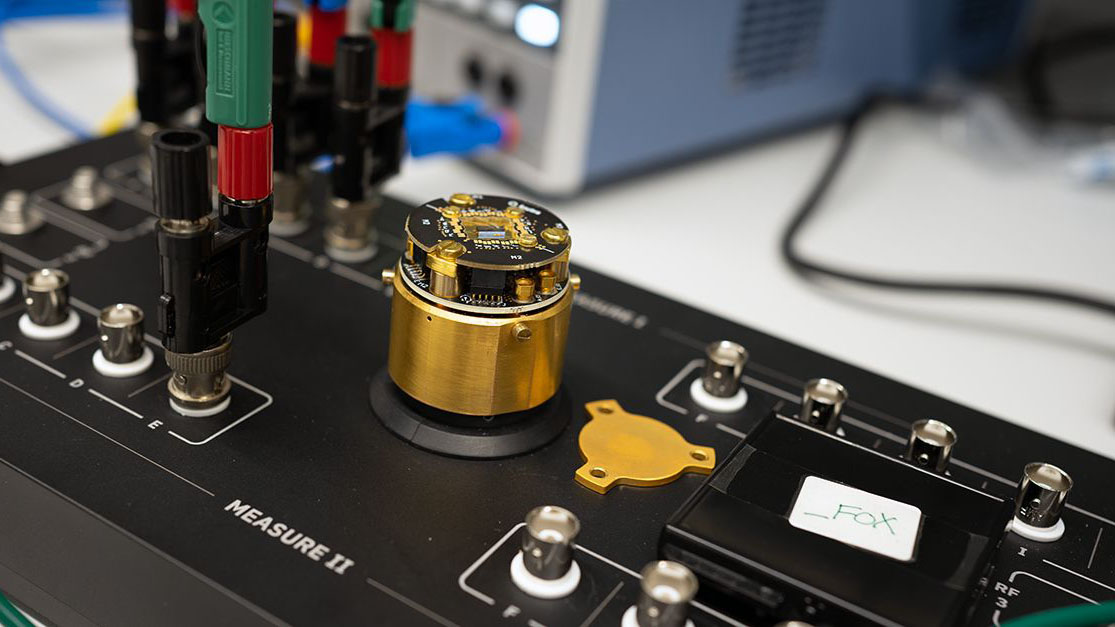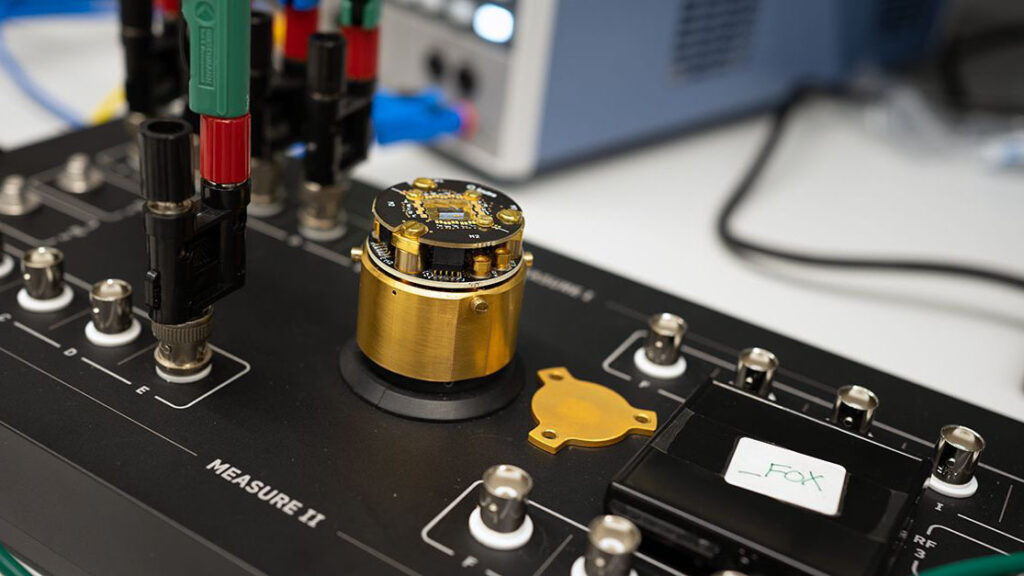 New Infineon Lab Receives L-Type Rapid Fast Characterization Cryostat
Earlier this month, we delivered a L-Type Rapid cryostat to Infineon Technologies for their new laboratory in Oberhaching near Munich. Infineon, a leading semiconductor manufacturer, actively use their extensive expertise and resources to take quantum computing from the lab to practical applications, industrialization, and economic success, to further our society's digital independence.
To speed up their progress, they invest in tools like our L-Type Rapid. This system will be used to develop 4K CMOS control electronics for quantum computing, in particular to support the development around their new trapped ion chips.
The L-Type Rapid enables extremely fast and trouble-free characterization of electronics at temperatures of < 4 K. In addition, Infineon were able to assess the system's capabilities and experienced how easy it is to use when they took advantage of our cryogenics as a service offering.
These joint measurements accelerated the system onboarding process, and the previously evaluated measurement could be replicated on their own cryostat with minimal training. In fact, the process was so fast that the first measurements could be taken during commissioning, one at room temperature on our Sample Puck Station and another 30 minutes later at low temperature (< 4 K). This was all completed in one morning before we got together for a Weißwurstfrühstück (a traditional Bavarian meal typically eaten before lunchtime).
We wish Infineon and the working group lots of "cool measurements" and success with their new cryostat in their new lab!
Are you working on quantum technologies too? Learn more about our tools for fast low-temperature characterization.