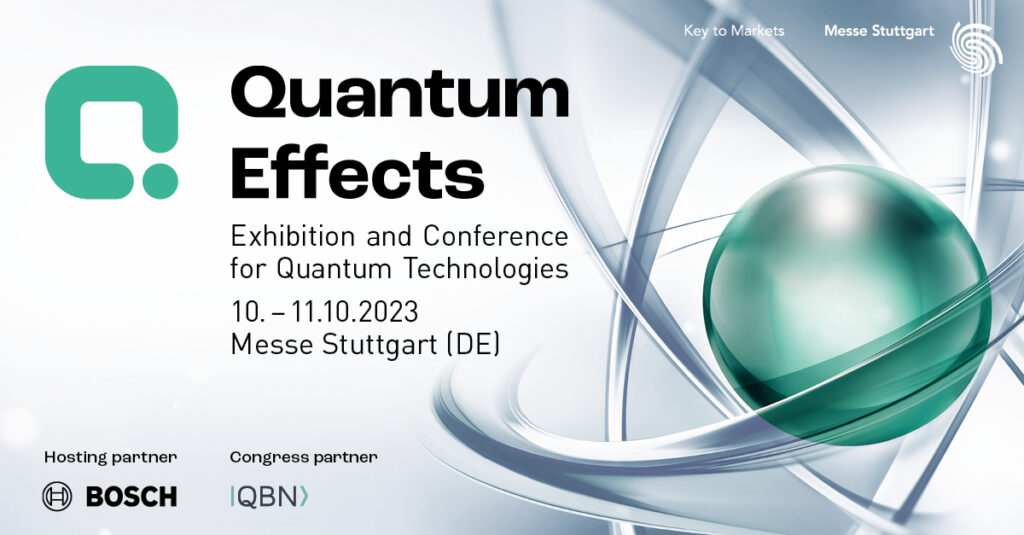 Quantum Effects 2023
We have free day tickets to give away for the inaugural Quantum Effects trade fair and conference, taking place on October 10-11 in Stuttgart.
This new international stage was set up to showcase innovative quantum technologies and to connect science, start-ups and businesses that are building a European quantum ecosystem. The event will host 100 exhibitors specializing in computing & enabling technologies, software, sensor technology, and communication. As part of the startup forum, kiutra will be represented with a talk on novel ADR-based cryostats for applied quantum technologies and participate in a panel discussion on enabling technologies (more details soon).
To claim your free day ticket, use the code 'FUTUREPROOFCOOLING', when registering here.
See you there!
QBN's Quantum Industry Summit, with an agenda packed with keynotes, presentations, and round tables from 80+ speakers, including a presentation by our CEO, Alexander Regnat, will run alongside Quantum Effects. It's a not-to-be-missed event looking at all aspects of building a quantum tech ecosystem (please note that tickets must be bought separately for this event).
For more information or to set up a meeting at the event, please get in touch.
When:
October 10-11
Where:
Halle 2, Stand 2D30
Messepiazza 1, 70629 Stuttgart, Germany